events and information from 2015.
14th August 2015 students attended the Wreath Laying at Cabra-Vale (docx 247 KB). Please follow the link to read the article and see the picture.
Year 11 Society and Culture excursion to the State Library of NSW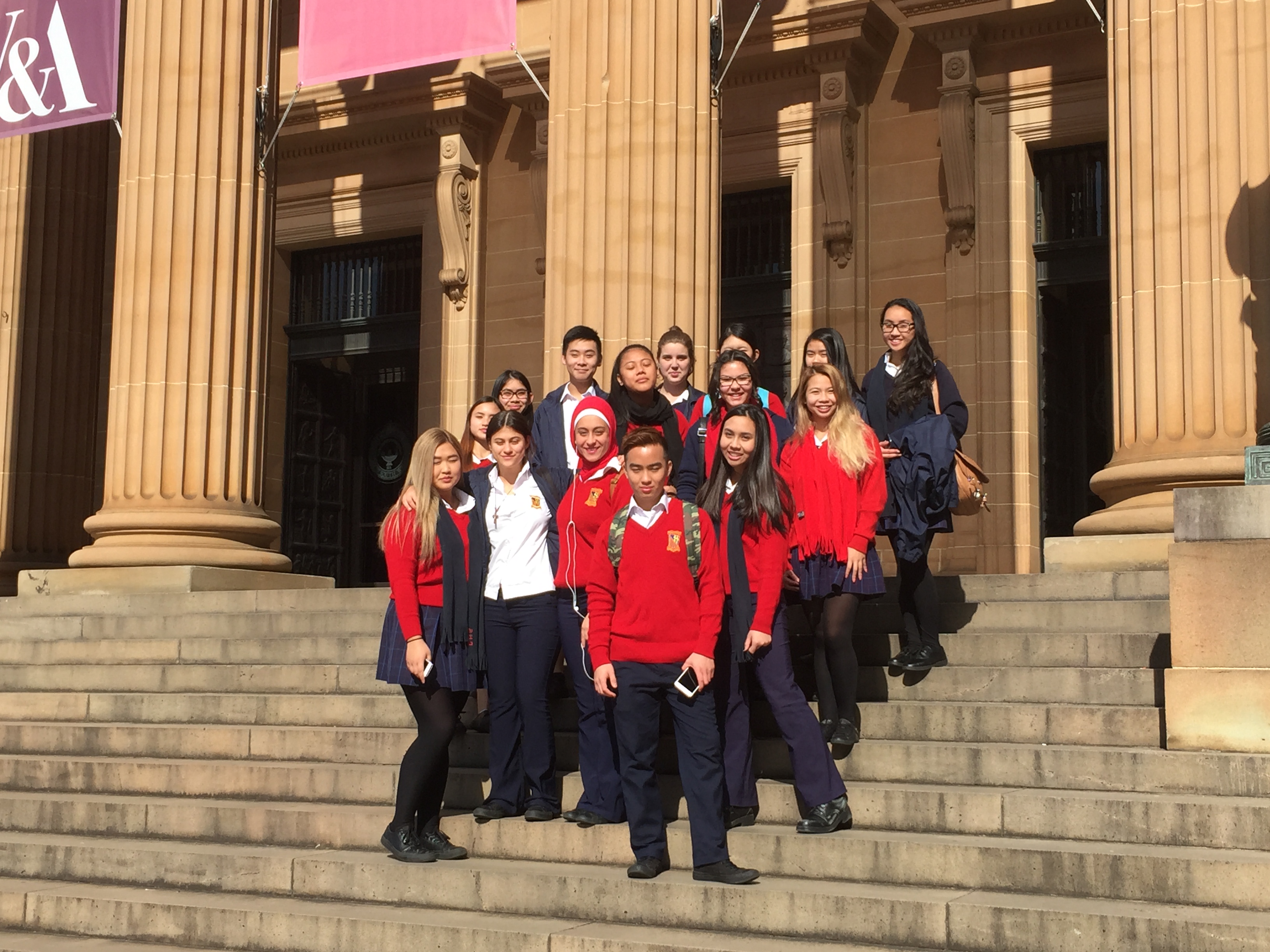 International Students High Tea
The library hosted a high tea for our International students. They enjoyed the scones, cakes and savoury pastries. What healthy appetites they all have!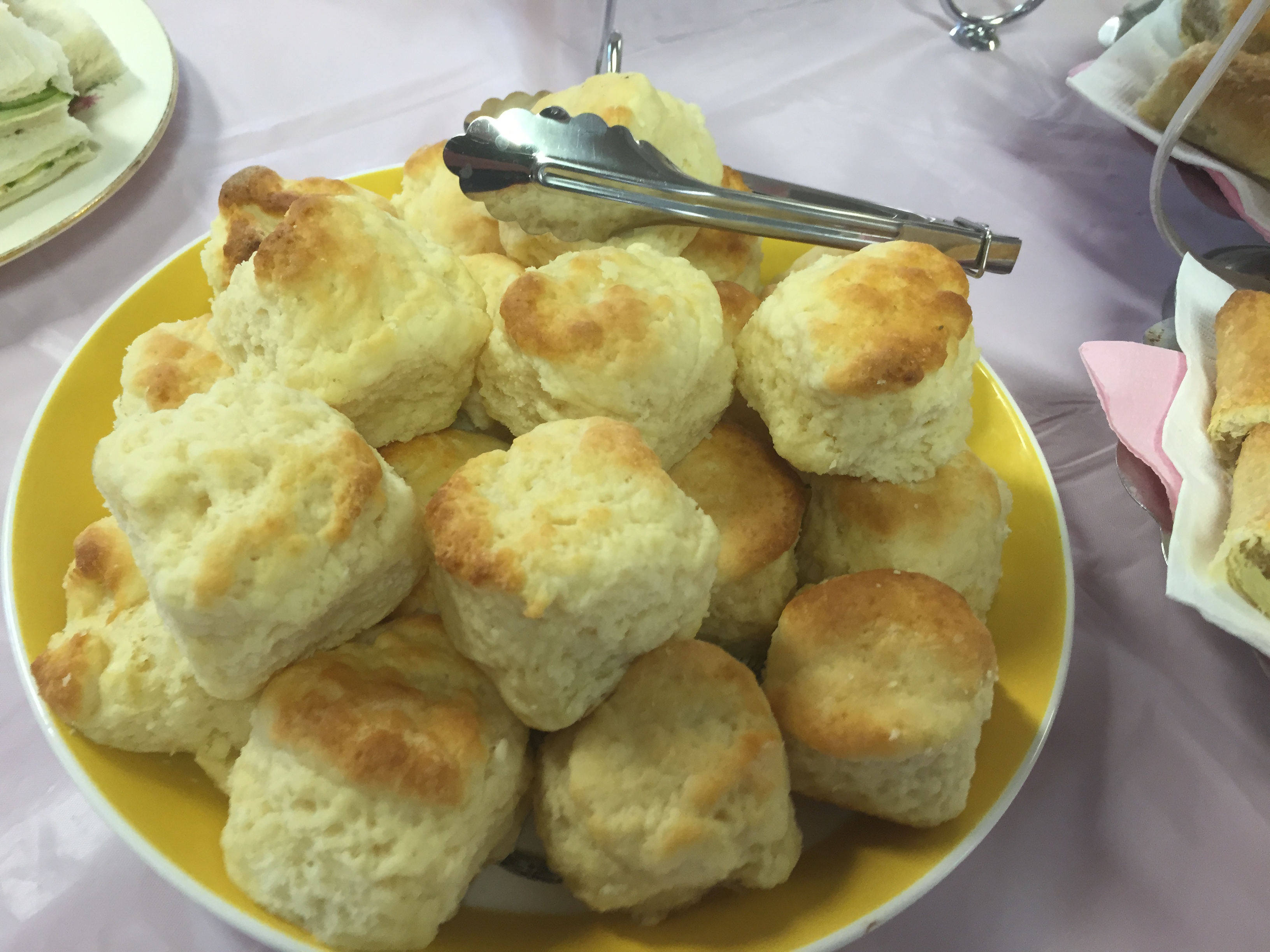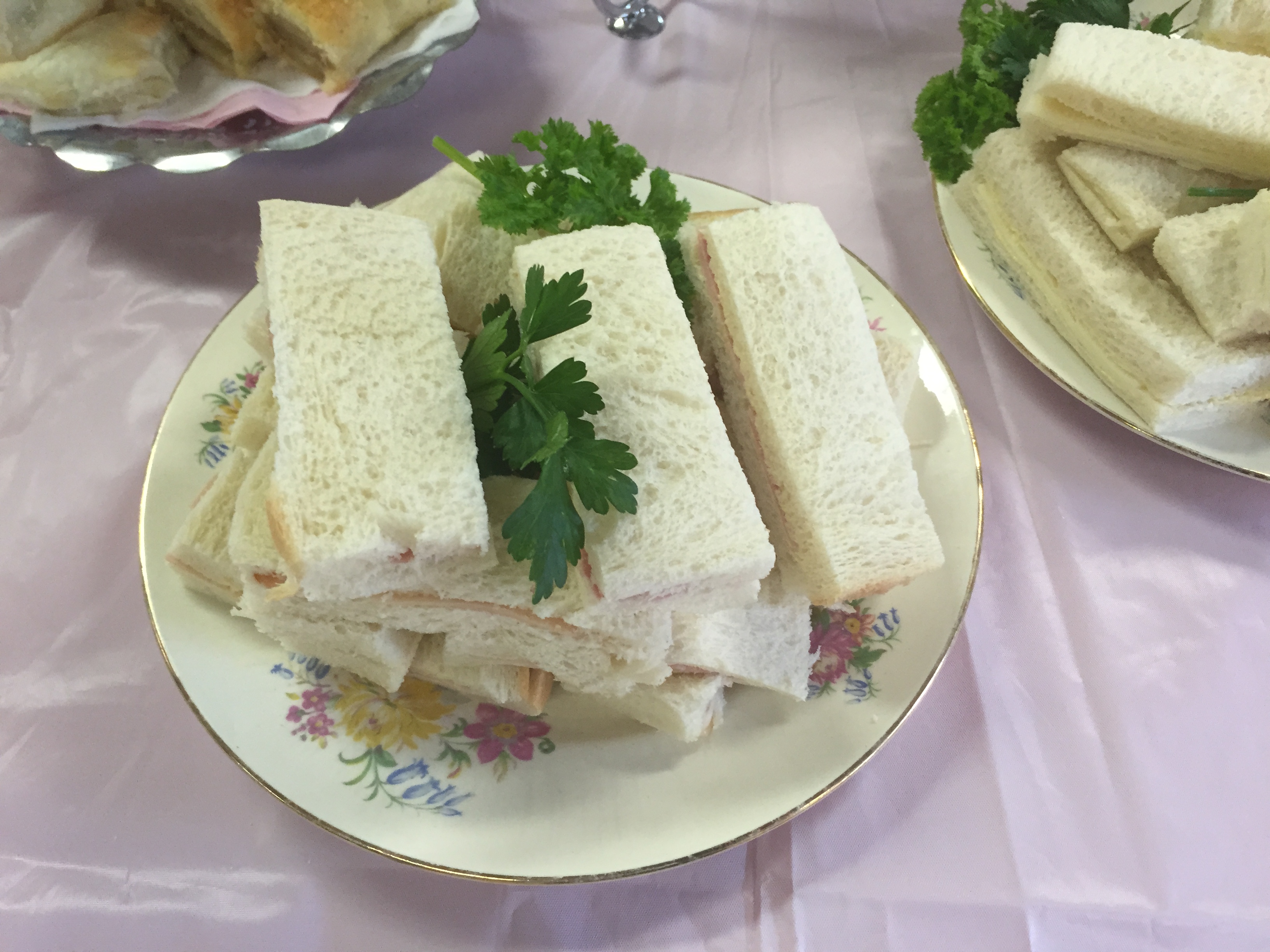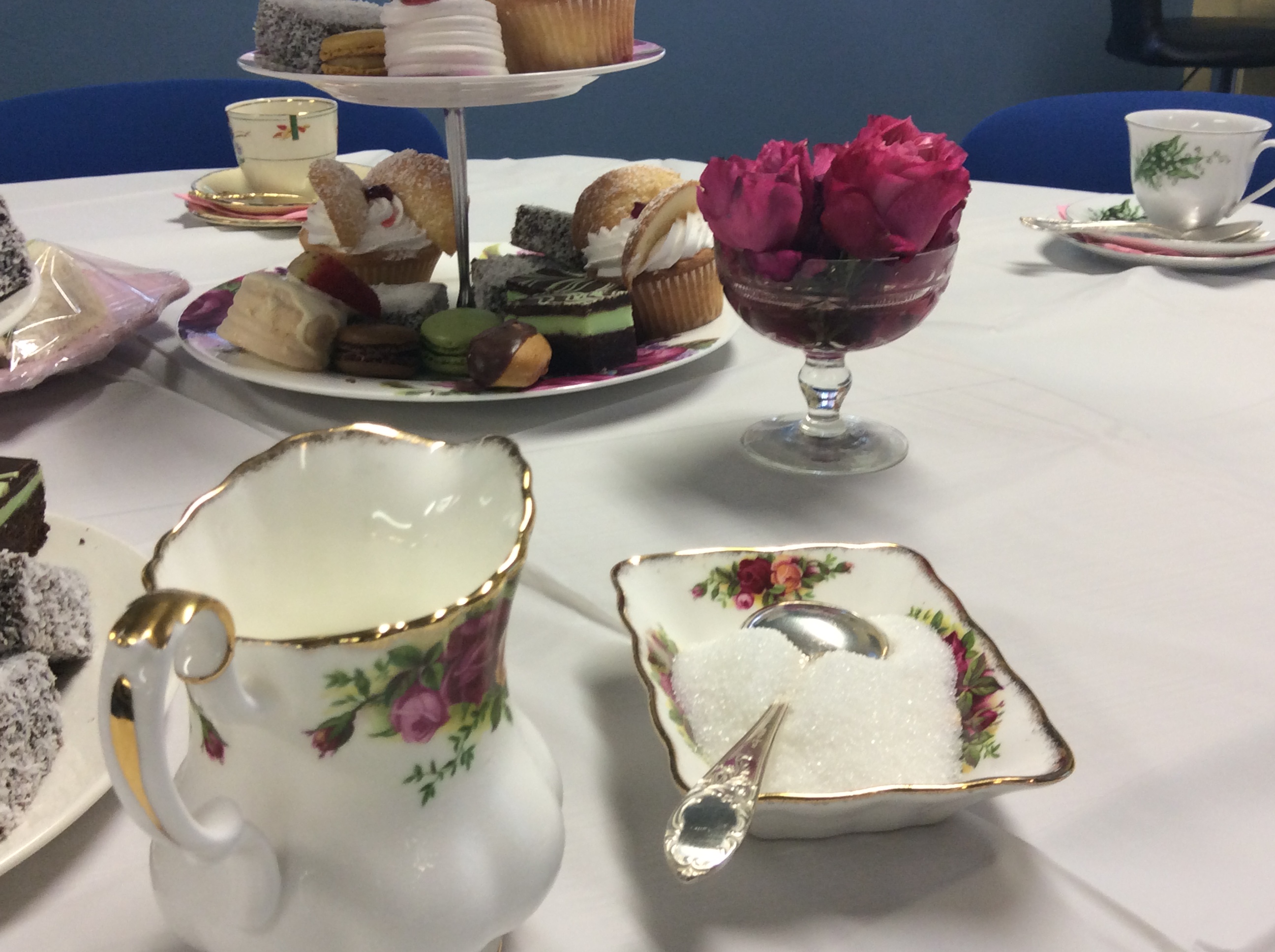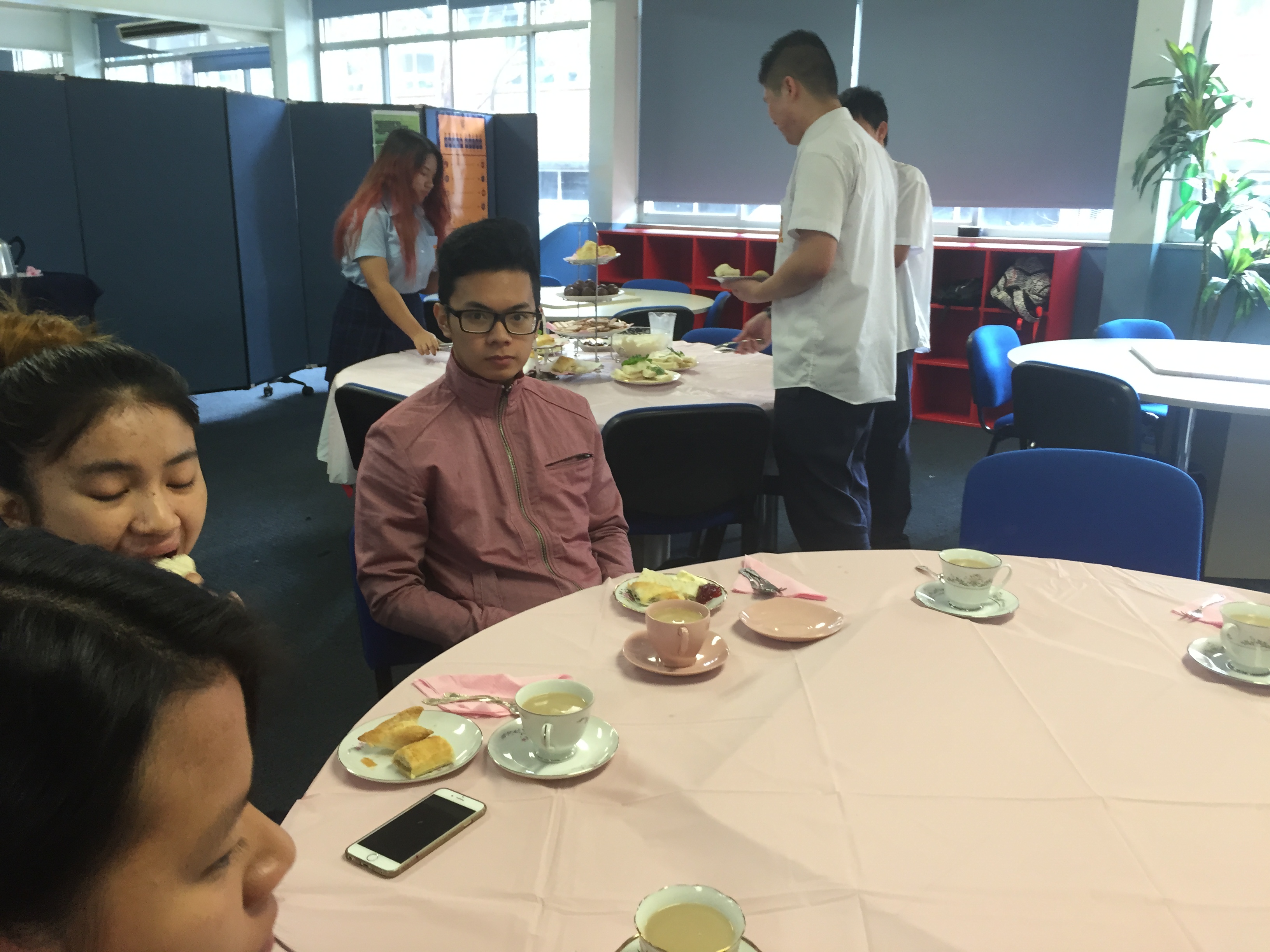 13th October 2015
Come in and have a look around at the Confucius Classrooms display. Photos can be found in Confucius Classroom  Pictures. Check out the "Print Books" tab to the left for all the new books available. For a book recommendation from one of our students please visit the Gallery and have a look for the "Hall of Readers". Have a glorious October readers.
27 April 2015
Lots of students have exams looming, particularly the Year 11 Half Yearly Exams. Don't forget your library can assist with your study needs. Come in to the library to find books on your subject. If you remember late at night that you need a book try our ebooks borrowing site. Pop in to Fairfield or Bonnyrigg Library for help at their Homework Centre, there is also a free online tutoring service for Fairfield Library members.
If you need assistance connecting to the ebook resources membership please check the bottom of this page for the necessary link.
24 April 2015
Welcome to the new printing system. The Bonnyrigg Opal Card (BOC)  is a small fob that will allow you access to the school printers. Mr Bryce has very generously given every fob a $5 credit for you to use on your printing needs. Once you have used up your gift credit of $5 you can top up your account at the front office. We are working towards an electronic top up system and will notify students via skoolbag when it becomes available.
Printing costs for students:
Black & White $0.20
Colour A4       $0.50
Colour A3       $0.75

Be extra, super careful with your BOC, if you lose it you will have to pay $15 to replace it. When you leave our school it is part of your sign out procedure to hand your BOC back. If you are not able to produce your BOC when signing out you will be charged $15.
Printers that were previously being used in the computer labs have been removed and are no longer an option for last minute printing of assigments.
2015
In the barren summer heat, Mrs. Sander Burns and 7S went to Cabramatta Library to take part in the Children's Festival of Moving Stories. Part of the Sydney Writers' Festival, four of Australia's leading writers and illustrators for children came along to talk about their craft and run some interactive workshops. We saw Clare Atkins (Nona & Me), Catherine Jinks (Evil Genius), Melissa Keil (Life in Outer Space), and Tim Sinclair (Nine Hours North). Bonnyrigg children asked some really intelligent questions - "how do you go about your editing process?", "do you need a strong relationship with your editor?" - and we learned a lot about what it takes to be an Australian author.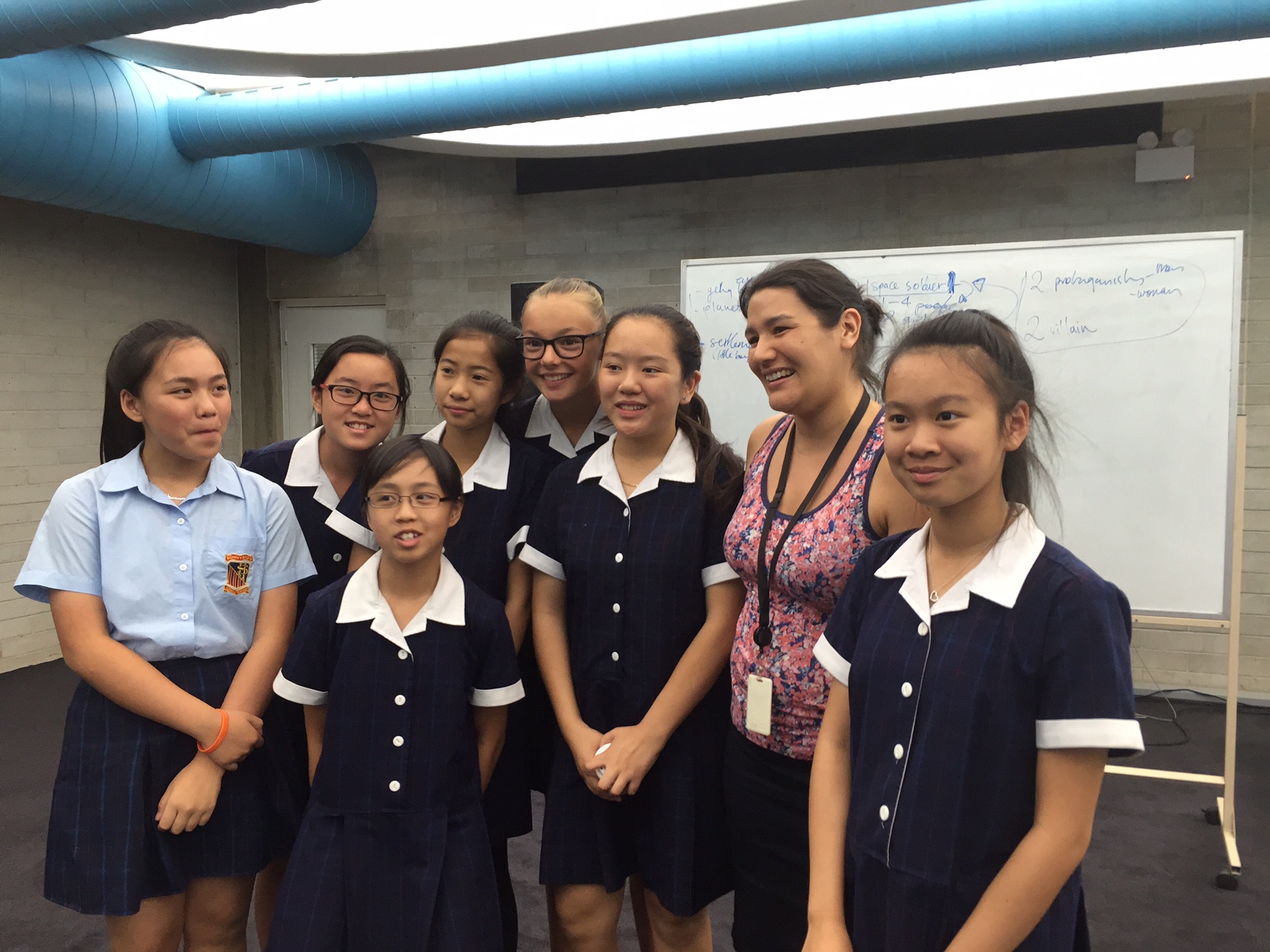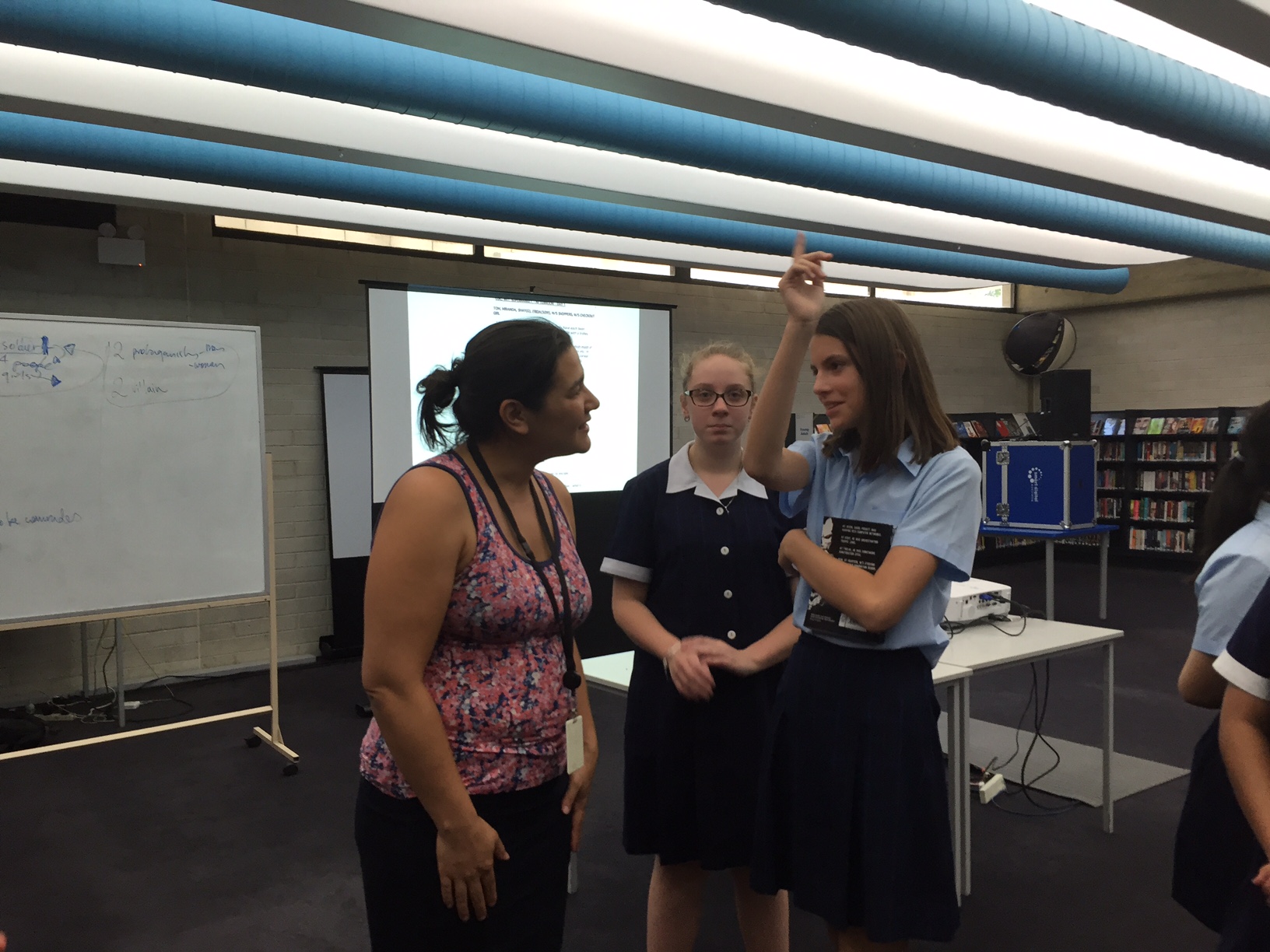 Clare Atkins and 7S
Tim Sinclair
Catherine Jinks
Last term we sent out a questionnaire to all our staff about their reading habits. Based on the results we tried to match a staff member with a book they may like. The results were complied and this term we are interviewing people about the book they were given.
The first interview was with Mr Alex Hodkinson. Mr Hodkinson is a keen sci fi reader so we matched him with "an oldie but a goldie" I Robot by Isaac Asimov. Makala Bergen conducted the interview. Have a look and see what you think!