Student and Parent Portal will provide Parents and Caregivers with the ability to access:
* Student Attendance, Timetables, Class Information, Homework and Achievement
* Online Parent Information and School Policies
* Parent Teacher Interviews booking system
How to Register
If you have not already registered:
Please log on to the Internet using the URL: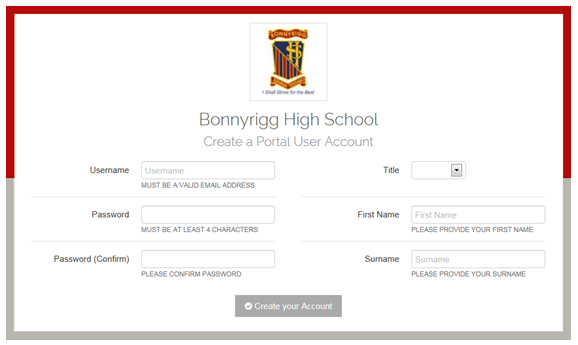 You must use a valid email address to create your username.
Please make sure your email address is registered with the front office. The email address will be checked against school records to verify you are entitled to portal information.
The Password you create should not be easily identified by other people using your computer.
Once successfully registered, you will be prompted to enter your username (email address) and the password you created. Please note, that you may not be able to successfully login for up to 48 hours after your initial establishment of your login details.
To see information from the school and to link to your enrolled children, enter the access key provided by email in response to your initial login. Please note that the access key is case sensitive so copy it into the box provided on screen, exactly as it appears in the email.
If you have already registered: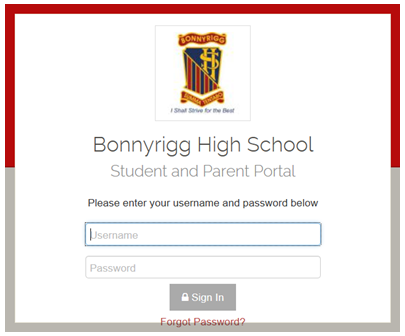 Registering now for the Student and Parent Portal will mean that you will be ready to book Parent Teacher Interview times when requested mid year. You will be notified when bookings are open for Parent Teacher Interviews.
As we progress this initiative, we are confident that the Parent Portal will become more and more significant in your day to day management of your child's enrolment at our school.
Should you experience difficulties please contact the Front Office for assistance.
How to Check Attendance
Login to Parent Portal
Select the student for which you wish to see Attendance listing.
Click on the word "Dashboard" in the top left corner. A drop down menu will appear.
Select Attendance. If you hover the mouse over any day it will show attendance for whole day.
Select Class Attendance. If you hover the mouse over any day it will show class by class attendance.
Information about Parent Teacher night
Notification of when online bookings open will go on the Parent Portal Bulletin as well as on Facebook and the School Website.
Reports are handed to students prior to Parent Teacher night, please ask your student for the report.
If you are unable to attend Parent Teacher night and would still like to speak to your child's teachers please contact the front office to make arrangements.