Lots of exciting things are happening in your library. Come in and visit us!
Celebrating St Patrick's Day
Students enjoyed browsing a selection of books connected with the Irish.
Robotics at lunch time
Collaborative Reading
On Tuesday 5th December I organised a group of Year 7 students to attend Bonnyrigg Primary School to participate in a Collaborative Reading Project. The Year 7 students created and designed an Information Picture Book suitable for lower Primary students as their Library Learning Task for this year. Students needed to research a topic from an appropriate website, using website evaluation skills, visual and information literacy skills learned throughout the year. Students read their books to three Kindergarten students who evaluated the Year 7 books with a 'smiley emoji' scale. This was a valuable experience for the Kindergarten students and the Year 7 students who said they had learned a lot from the visit and would approach the task differently if they were to do it again as a result of the Kinder feedback. and I did warn them that Kinder Kids can be brutal!  
I was also thrilled to read The Snail and The Whale, a picture book by Julia Donaldson, of The Gruffalo fame, to the entire group.
Such was the success of this adventure that Marianne Grasso (Bonnyrigg Primary Teacher Librarian) is eager to do more collaborative learning projects next year. Congratulations to all the Year 7s who completed the their very own published book! Please go to the Gallery for photos.
Library Monitors
Thursday 19th Oct I took a group of 18 Library Monitors for 2017, to Cabramatta library for a feast of four author talks.
The students were inspired by these authors and learnt how to 'Build Worlds' to use as a place setting for short stories and novels.
It was an awesome day of creating crazy, magical and futuristic worlds.
The authors were
Inspiring, interesting and engaging. Please go to the Gallery for more photos from the day.
What a great day!
Ms Stanford
Book Week
As part of the Book Week celebrations, the Library staff have organised a special treat for our students:

Pop on over to the Gallery for more pictures.
Tuesday 8 August
Jules Faber - President of the Australian Cartoonists Association and illustrator of the very popular "Weir Do" books will be spending time with Years 7 & 8.
Thursday 10 August 
Helen Chebatte - Has won the CBCA Aspiring Writers' Mentorship and received the inaugural Charlotte Waring Barton Award, actress, and author of "BRO" will be talking to students from Years 9 & 10.
Tuesday 17 October
Liam Pieper - journalist and author of "The Feel-Good Hit of the Year", "The Toy Maker", "Mistakes were made" has agreed to join us to inspire our Year 11 students.
NAIDOC Week
Come and see the fantastic display for NAIDOC Week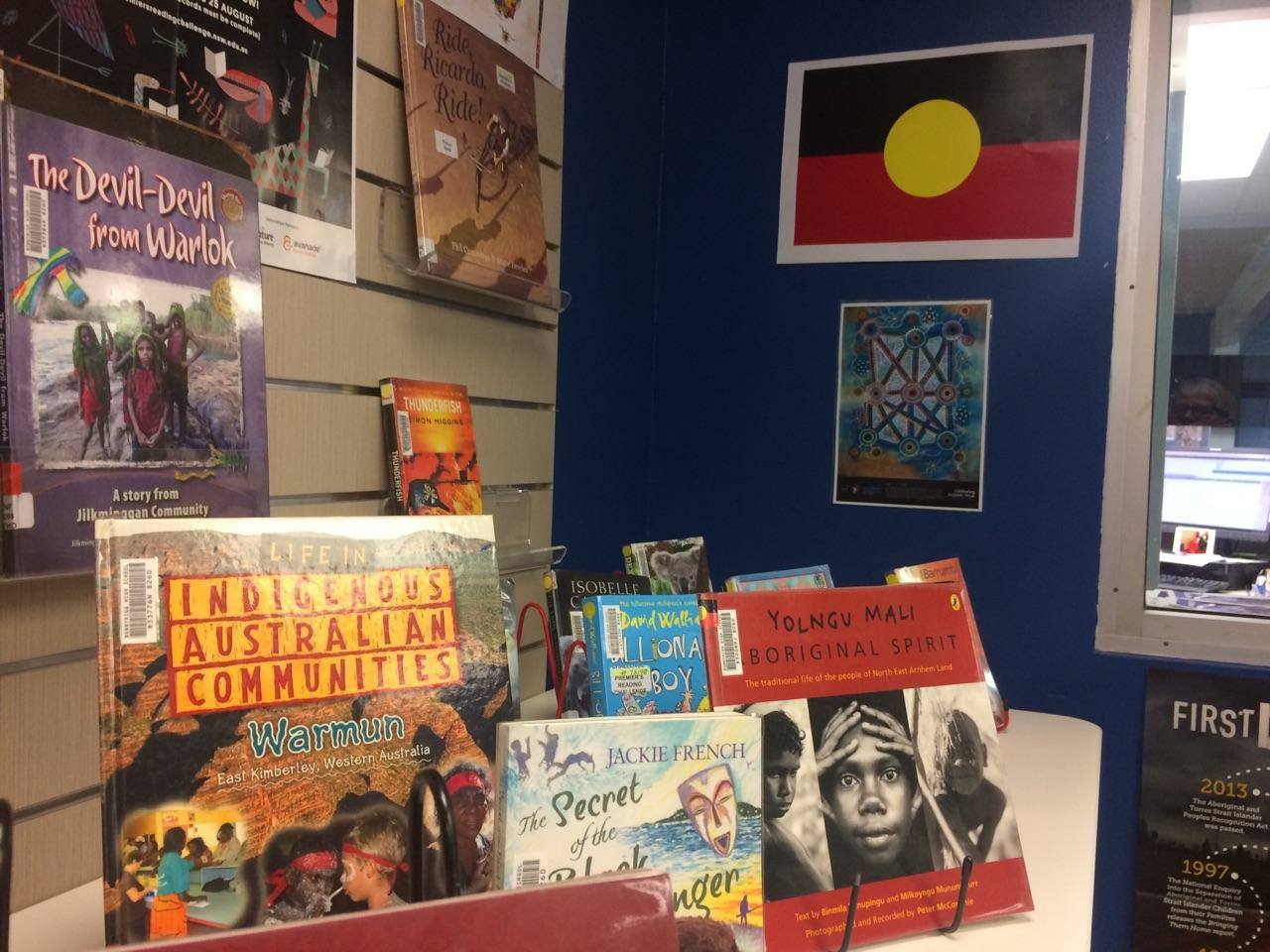 NSW Premier's Reading Challenge
The Challenge aims to encourage a love of reading for leisure and pleasure in students, and to enable them to experience quality literature. It is not a competition but a challenge to each student to read, to read more and to read more widely.
The 2017 Challenge kicks off Monday 6 March and closes Friday 25 August (midnight) for students.
You must complete your online Student Reading Record by 25 August 2017 (11:59 pm) to complete the Challenge. 

You must read a certain number of books to complete the Challenge: 
 
| Challenge | Number of books you must read | Minimum number of PRC books | Maximum number of Personal Choice books | PRC booklists you can read from |
| --- | --- | --- | --- | --- |
| K-2 | 30 | 25 | 5 | K-2, 3-4, 5-6, 7-9 |
| 3-4 | 20 | 15 | 5 | 3-4, 5-6, 7-9 |
| 5-6 | 20 | 15 | 5 | 5-6, 7-9 |
| 7-9 | 20 | 15 | 5 | 5-6, 7-9 |
For more information about the Premier's Reading Challenge rules you can go to the Challenge website.